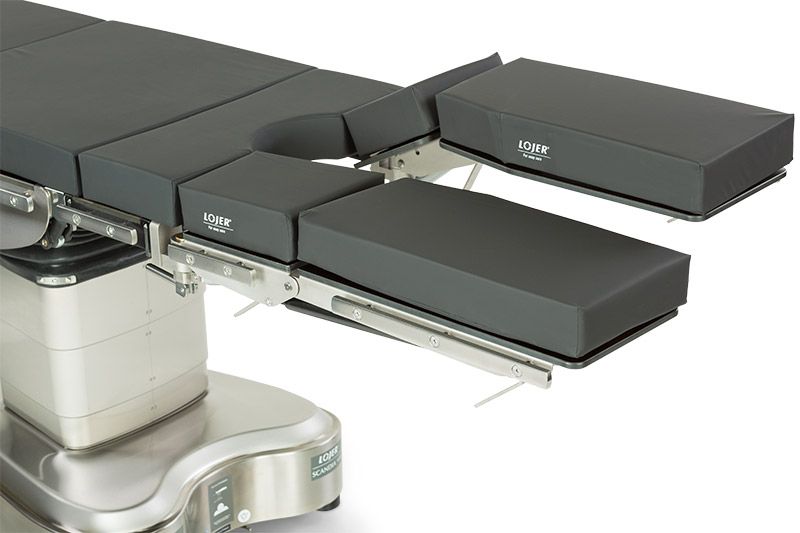 Operating Table Sections and Mattresses
Lojer Group's high quality optional operating table sections have been designed to complement operating tables and extend their flexibility for various specialist surgical procedures. Extra table section modules are easy to use, and a reliable safety locking mechanism makes them easy to attach and detach from operating tables. Extra table section modules have been designed with a particular focus on patient safety. Two types of mattress are available for operating table modules: Visco-elastic foam (VEF) mattresses feature a quality two-layer structure, in which the upper layer is made of memory foam.
The foam reacts to body weight and heat, conforming to the shape of the patient's body. The mattresses are available in 75 mm and 120 mm thicknesses. The surface material is biocompatible, fire-retardant and anti-static. Moulded polyurethane (PU) mattresses are easy to clean and have a long service life.
PU mattresses are 65 mm thick and they are made of fire-retardant latex-free and anti-static material.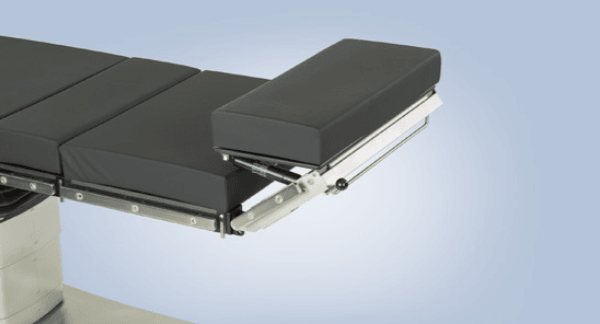 OT1020
Head section double articulation
- versatile adjustment options allow a good surgery position for the patient and optimum lateral position
- adjustment angle +37°/-58° and height adjustment 135 mm
- angular adjustments with gas springs
- head section size 550x230 mm
Required mattress: OT1021/ OT1022/ OT1023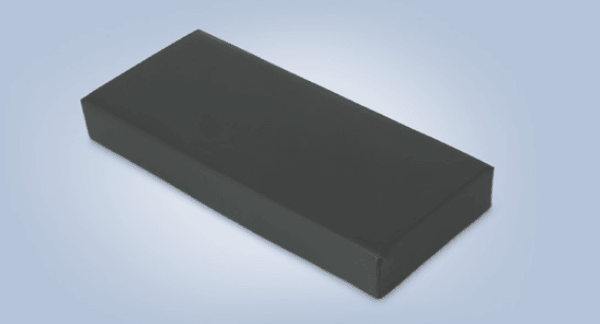 OT1021
Mattress VEF 75 mm head section
- high quality two-layer structure with viscoelastic top layer
- soft and comfortable for the patient
- mattress size 550x230 mm
Also available:
OT1022 Mattress VEF 120mm head section
OT1023 Mattress moulded 65mm head section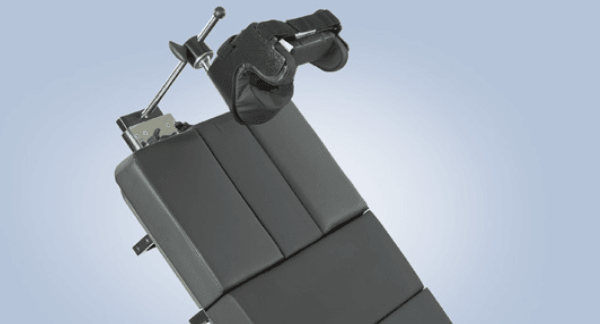 OT1030
Shoulder surgery module
- easy to install on the operating table
- allows optimum beach chair position
- adjustable helmet provides a safe position for the patient
- includes comfort VEF 75 mm mattresses
SS1070 Support for shoulder module
SS5070 Strap for shoulder module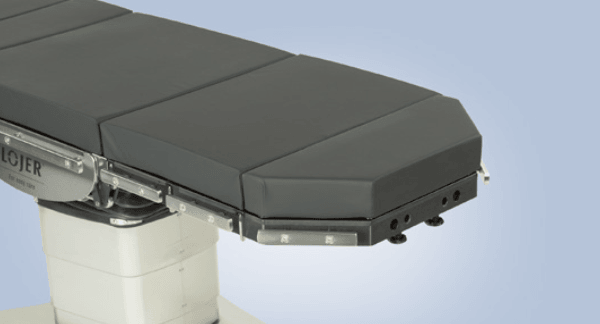 OT2050
ENT Back section, short
- trapezoidal shape allows closer access to the patients head
- a separate narrow head rest can be used by the fixed adapter
- size 550x200 mm
Required mattress: OT2051/ OT2052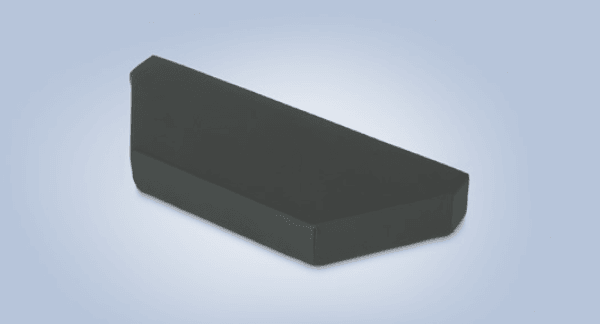 OT2051
Mattress VEF 75 mm ENT, short
- high quality two-layer structure with viscoelastic top layer
- soft and comfortable for the patient
- mattress size 550x200 mm
Also available:
OT2052 Mattress VEF 120mm ENT, short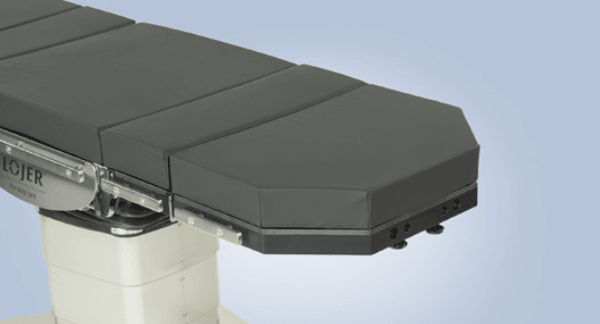 OT4050
ENT Back section, long
- trapezoidal shape long ENT section allows easy access closer to the area of operation
- other accessories can be attached to side rails
- a separate narrow head rest can be used by fixed adapter
- size 550x400 mm
Required mattress: OT4051/ OT4052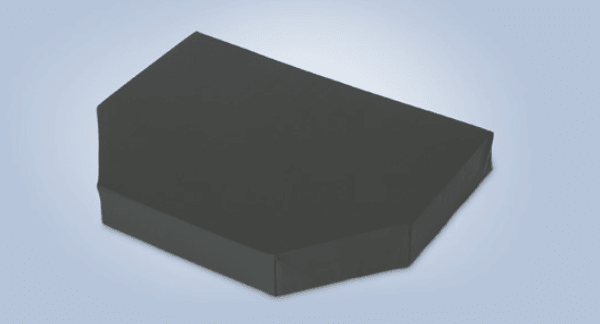 OT4051
Mattress VEF 75 mm ENT, long
- high quality two-layer structure with viscoelastic top layer
- soft and comfortable for the patient
- mattress size 550x400 mm
Also available:
OT4052 Mattress VEF 120 mm ENT, long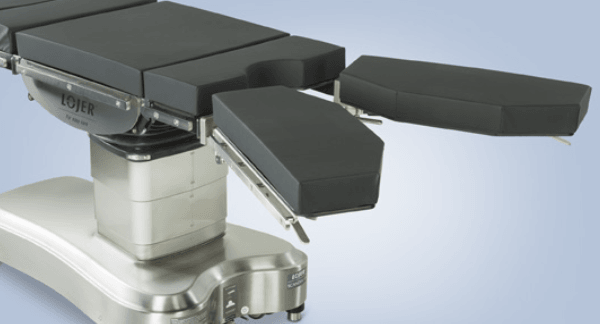 OT5010
Split leg section, pair
- split leg section allows 90° leg abduction and +26°/-90° angle adjustment
- easy to adjust
- length 690 mm
Required mattress: OT5011
SS5040 Strap for leg section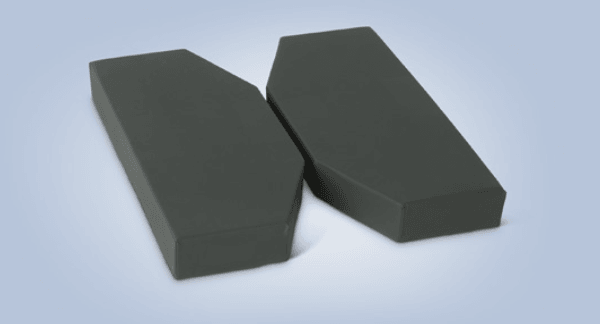 OT5011
Mattress VEF 75 mm split leg section, pair
- high quality two-layer structure with viscoelastic top layer
- soft and comfortable for the patient
- size 265 x 630 mm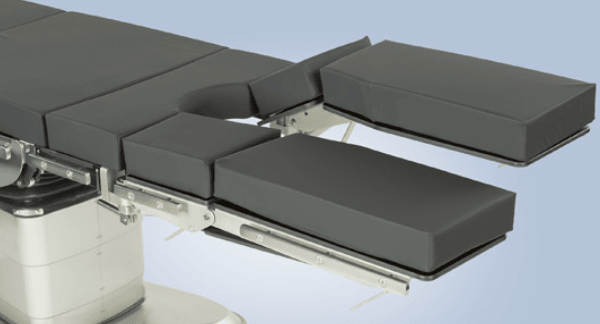 OT5020
Divided leg section, pair
- divided leg section allows 90° leg abduction, +26°/-90° angle adjustment and additional knee angle adjustment
- easy to adjust
- length 810 mm
Required mattress: OT5021
SS5040 Strap for leg section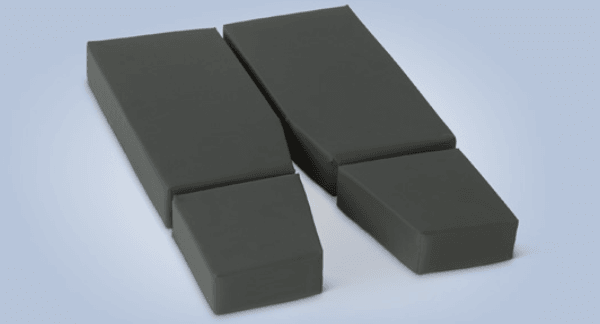 OT5021
Mattress VEF 75 mm divided leg section, pair
- high quality two-layer structure with viscoelastic top layer
- soft and comfortable for the patient
- size 240 x 740 mm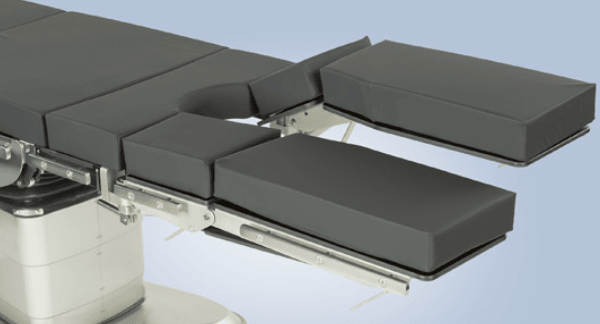 OT5030
Lightweight leg plate
- light and easy to use
- size 550x820 mm
Required mattress: OT5031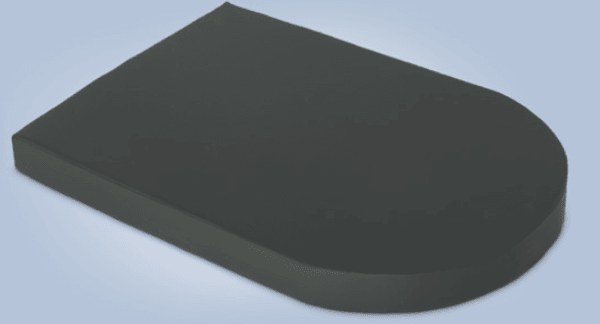 OT5031
Mattress VEF 75 mm leg and carbon fibre plate
- high quality two-layer structure with viscoelastic top layer
- soft and comfortable for the patient
- size 550x820 mm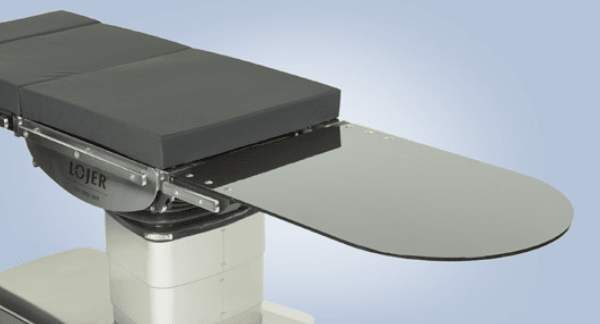 OT5040
Carbon fibre plate
- carbon fibre plate allows a good and extensive surgical X-ray fluoroscopy procedures
- no obtrusive metal parts below the plate
- size 550x820 mm Required mattress: OT5031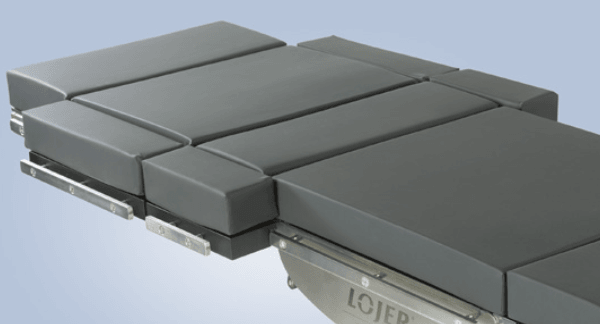 OT6010 Table width extender short, pair
- short hook on table width extender
- easy to mount to accessory rail with lever clamp mechanism
- includes mattress VEF 75 mm
- size 100x250 mm
OT6020 Table width extender long, pair
- long hook on table width extender
- easy to mount to accessory rail with lever clamp mechanism
- includes mattress VEF 75 mm
- size 100x400 mm
Products from this category