Different types of procedures require different types of head rests. The operating position used in each procedure determines the type of head rest needed. Some head rests can be attached directly to the operating table, others require an adapter (Mayfield® compatible).
Many of our head rests feature two gas spring assisted adjustments: basic angle adjustment and reverse adjustment. The gas springs make adjusting angles easy. A sturdy, safe position for the patient and broad, stepless adjustment range make it easy to find an ergonomically and anatomically good position.
Many head rests feature removable paddings, making cleaning easier. The material is either visco elastic foam (VEF) or polyurethane (PU).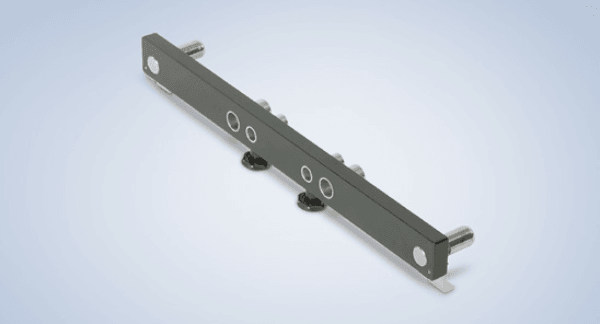 HR1100
Adapter for special head rests
- designed for narrow head rests and wrist supports
(HR5000)
- easy to mount on operating table sections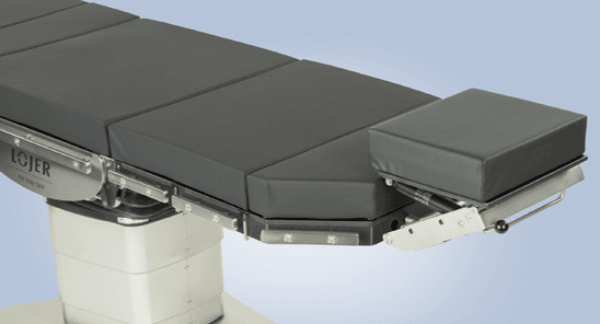 HR1120
Head rest double articulation, narrow
- versatile adjustment offers optimum patient positioning
for surgery
- angular adjustments with gas springs
- adjustment angle +37°/-58° and height adjustment
135 mm
- especially suitable for use with ENT back sections
(OT2050 and OT4050)
- requires Mattress VEF 75 mm head rest HR1111
- requires adapter HR1100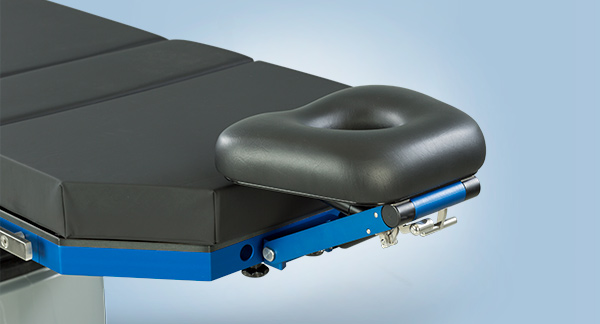 HR1130
Head rest for ENT, plastic and eye surgery
- multi-adjustable head support for ENT, plastic and eye
surgery
- cushion features bowl-shaped cavity to keep head steady
during surgery
- requires adapter HR1100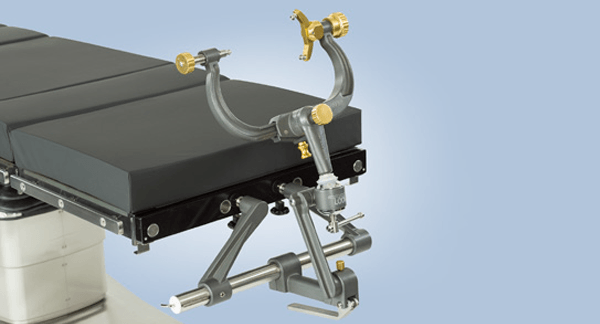 HR1140
Head rest for neurosurgery, option A
- allows the best positioning of the patient´s head during
neurosurgical procedures
- designed for easy fixing, quickly and securely adjusted
- provides a variety of fixing options
- includes adapter HR1100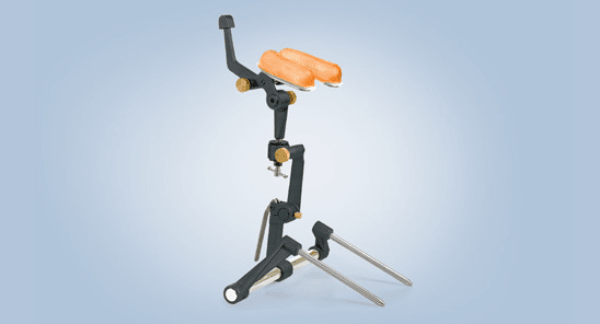 HR1150
Head rest for neurosurgery, option B
- includes option A
- extremely soft gel pads
- ideal for prone and supine position surgeries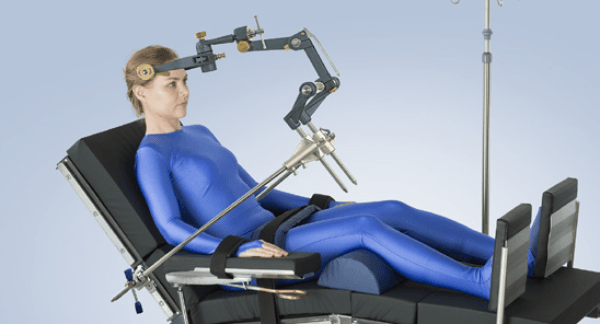 HR1160
Head rest for neurosurgery, option C
- includes option B
- crossbar adapter is an excellent tool for performing
surgeries requiring the patient to be in a seated position
Recommended clamp: CL2110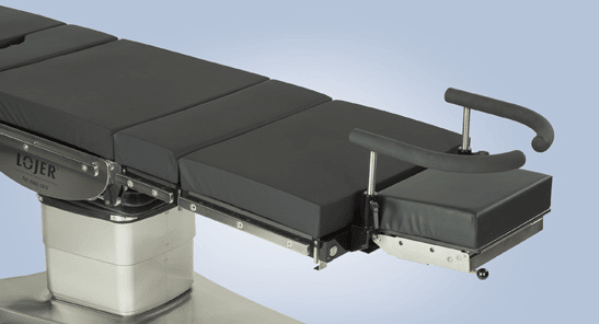 HR5000
Adjustable wrist support
- wrist support to stabilise surgeon´s hands during ENT,
plastic or eye surgeries
- padded support bars
- can be adjusted horizontally and vertically
- requires adapter HR1100
Products from this category