The anaesthesia frame is considered an essential accessory for operating tables. The anaesthesia frame is normally used to confine the sterile working space whilst also protecting the patient's face. Our range includes two choices of anaesthesia: a fixed, stainless steel model with anti-microbial adjustment knob, and a polymer-coated flexible model that can be attached to either side of the table and locked in place with separate rail clamps.
The tube holder attachment is a useful accessory for keeping different sized anaesthesia or infusion tubes in order. Its flexible stem ensures that hoses stay in place, particularly thicker breathing apparatus tubes.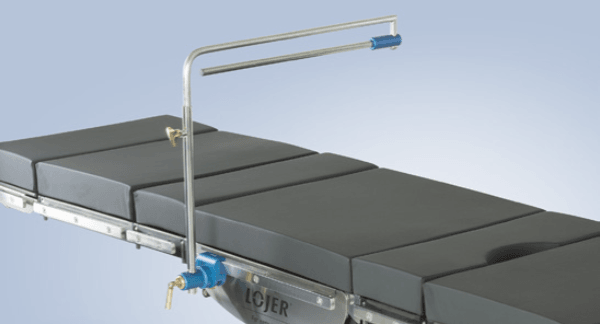 AI1010
Anaesthesia frame with rotation clamp
- stainless steel frame
- stepless height adjustment
- antimicrobial tightening knob
- possible to expand with 1-2 extension arms (AI1002)
AI1002 Extension arm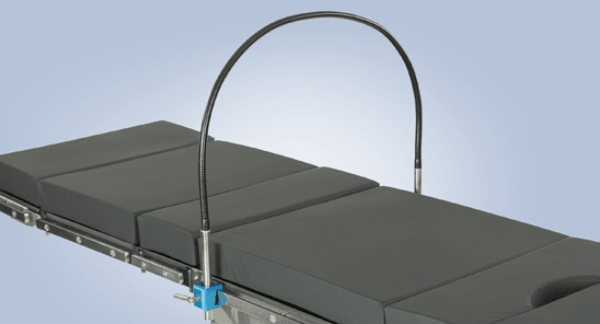 AI1110
Anaesthesia frame, flexible
- attached to the accessory rails on both sides of the
operating table with two clamps
- easy to keep clean
- total length 1600 mm
Recommended clamp: CL1010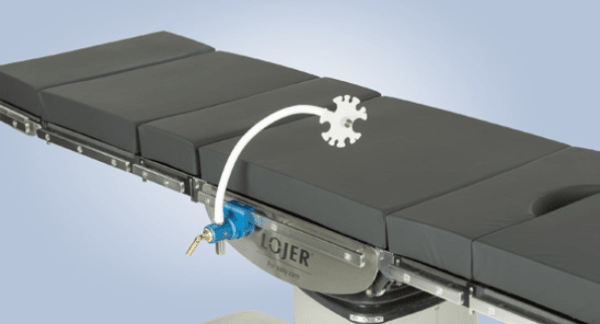 AI5000
Tube holder
- flexible shaft enables optimal positioning
- for safe fixing of different sized breathing tubes and
anaesthesia cables
- allows multiple tubes to be attached simultaneously
Recommended clamps: CL2010/ CL2110
The range of infusion racks includes models that can be attached to the rails of the cutting table, as well as mobile models on the wheel base. All racks have advanced one-hand height adjustment and four hooks with a load capacity of 2 kg per hook. The models have either a chrome or stainless steel frame.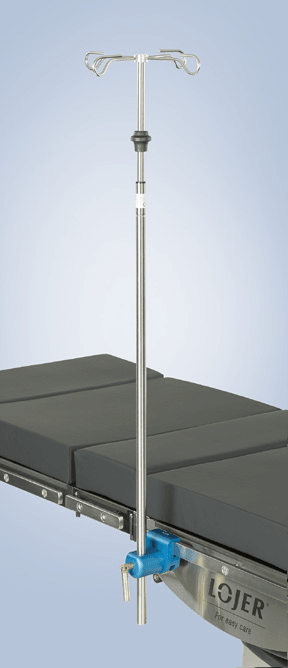 AI2010
Infusion stand,
straight
- attaches to accessory rail
- stainless steel infusion stand
- 4 safety bottle hooks, 2.0 kg/ hook
Recommended clamps: CL2010/ CL2110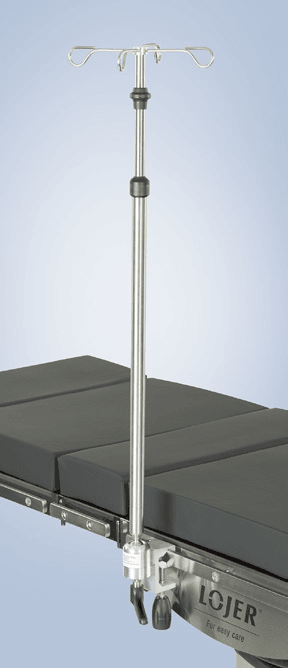 AI2020
Infusion stand, straight,
angle adjustable
- includes integrated clamp
- stainless steel infusion stand
- angle adjustable, inclinable in all directions
- 4 safety bottle hooks, 0,5kg / hook
- height adjustment range 410 mm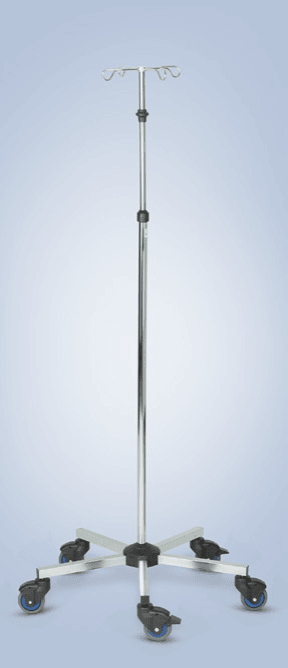 AI2110
Infusion stand mobile,
straight
- mobile, chrome plated steel infusion stand
- electrically conductive and lockable mono castors
- 4 safety bottle hooks, 2.0 kg/ hook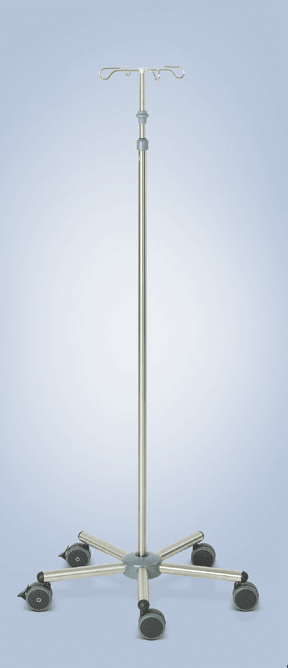 AI2120
Infusion stand mobile,
heavy duty
- mobile, stainless steel and aluminum infusion
stand
- electrically conductive and lockable twin castors
- 4 safety bottle hooks, 2.0 kg/ hook
- can be fitted with infusion pumps (max. 10 kg)
Products from this category