0
countries where our products are in use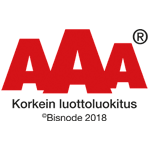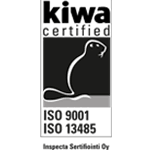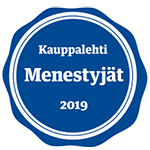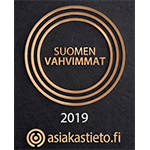 The Medical Furniture and Physiotherapy Specialists
Lojer Group is the largest manufacturer of medical furniture in Scandinavia and Finland's biggest employer in the field. The company is 100 years old and is still privately owned. Its manufacturing facilities are in Sastamala, Lahti and Kempele, Finland. The company holds AAA credit rating.
In Finland we employ 150 people directly, and dozens more through our subcontractors. In all, the group employs 180 people in four countries, and its annual turnover is over 40 million euros. Around 60% of turnover comes from exports, our primary export markets being Scandinavia, central Europe, Russia and Middle East.
In May 2019 Lojer acquired Lahti-based healthcare technology company Merivaara Oy's hospital bed business operations.
Finnish Manufacturing
The steel parts of Lojer's products are made using Finnish raw material. Different subsidiaries of the Lojer Group are used for manufacturing parts. In addition, some components, such as wheels, motors and gas springs, are sourced from quality suppliers in Western Europe. We are the only hospital equipment manufacturer in Finland making our products entirely in-house, using our own foundry  and the latest technologies such as computer-controlled laser cutting, machining, robot welding and automatic painting lines.
The largest supplier of physiotherapy equipment in the Nordic countries
Lojer Group is the leading retailer of physiotherapy equipment and products in the Nordic counties. Lojer and it's subsidiaries operate in four countries: Lojer Oy (Finland), Medema Physio Ab and Hegu Svenska Ab (Sweden), Fysiopartner As (Norway) and ooo Lojer Medical (Russia).
Besides our own manufacturing  Lojer Group offers our customers a wide range of high-quality physiotherapy products and world's leading brands through an efficient distribution system and web shops in all of the Nordic countries.