Main features:
1. Small footprint for storage (just 60 cm x 90/100 cm when folded for transport or storage)
2. Folds using electric motors at the press of a button, no tools required
3. Available in 80 cm and 90 cm widths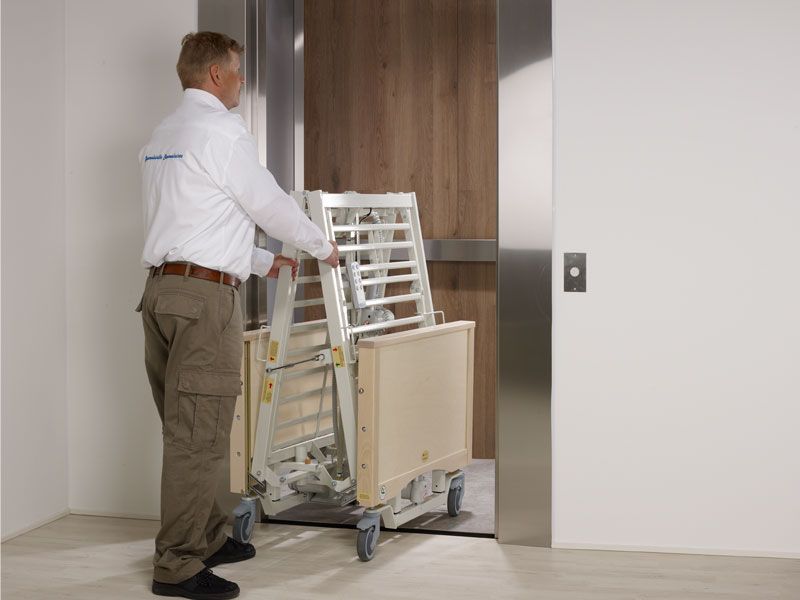 About
Home is often the best place for rest and rehabilitative care. The right furniture and equipment helps to create a good care environment.
Patented Modux nursing beds are flexible and versatile, providing a pleasant care experience for the patient and ergonomic working for care staff.
Diverse functionality, low minimum height (27 cm) and neutral design make the Modux a pleasant part of home care. The bed folds into an extremely small space for transport (60 x 90 cm), making it possible to transport even by car. The motorised opening mechanism unfolds the bed ready for use within a few minutes, at the press of a button. The quick, easy to use Modux is the durable, reliable solution for care environments where mobility and flexibility are key considerations.
The Range
MODUX-4
4-part bed base (205 X 80/90 cm) featuring electric height, back section, thigh section and calf section adjustment.

Technical standard features:
Anti-Trendelenburg adjustment
Electric height, back section, thigh section and calf section adjustment with hand control
Solid birch bed-ends (pair)
Double-locking wooden siderails with locking button (pair)
Lockable castors Ø125 mm
Integrated fixing for lifting pole (head-end)
Integrated fixing for IV-pole (head-end)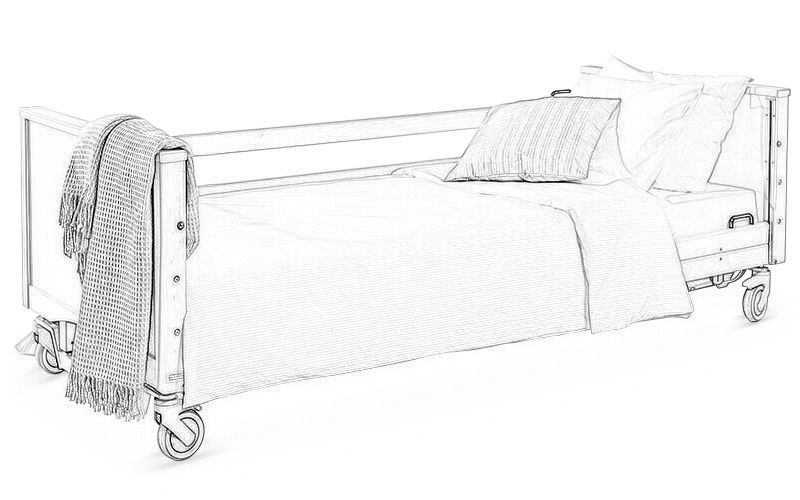 Transportation dimensions
90/100 x 60 x 127 cm
Overall width with rails
90 or 100 cm
Overall length
223 cm
Height adjustment range

30 - 69 cm (125 mm castors)
28 - 67 cm (100 mm castors)

Recommended mattress size
78 - 80 or 88 - 90 x 205 x 9 - 13 cm
Total weight
92 or 96 kg
Castors
Ø125 mm locking castors
Safe Working Load (SWL):
170 kg
Electrical system
24V
Back section adjustment
0 - 71°
Thigh section adjustment
0 - 38°
Calf section adjustment
0 - 12°
Anti-Trendelenburg
0 - 12°
CE -marked
Yes
Warranty
2 years
Country of manufacture
Finland
Products from this category