Main features:
1. Modern look with trendy and highly durable one-coloured upholstery
2. Safe Working Load (SWL) 250 kg
3. Ergonomic design and plenty of options and accessories make the table versatile and easy to use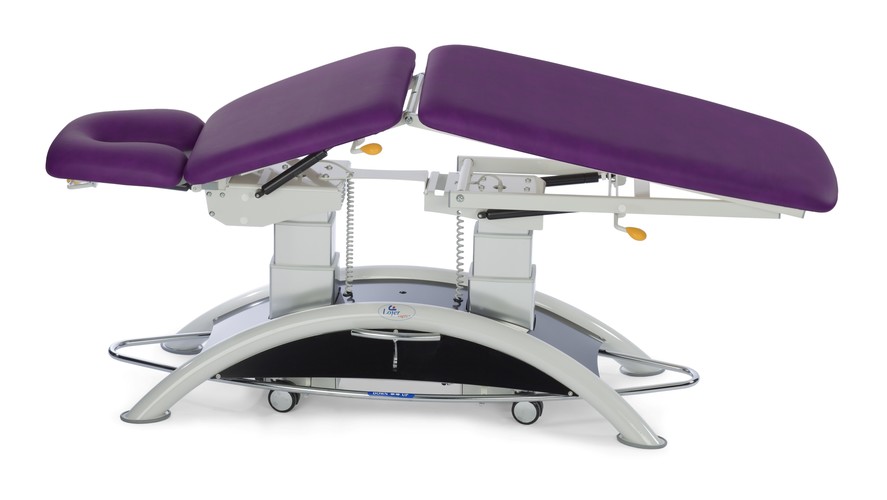 The Lojer Capre FX3 is an excellent treatment table with design and features to meet or exceed the needsof even the most demanding users. Its trendy upholstery material with a slightly pearlescent details and theelegant design makes the Lojer Capre FX3 a fine interior decoration element. The upholstery material isextremely durable and the antimicrobial fabric is also easy to clean, waterproof and has great disinfectantfeatures. There are several different upholstery colours and frame cover panels available, such as glossywhite or wooden imitation cover. Thanks to a variety of colours and cover combinations, every table'sdesign is truly unique.
The silent Lojer Capre FX3 takes up very little space, as two pillars lift it straight up. Sturdy frame and twoseparate motor pillars make the table extremely stable - Safe Working Load (SWL) is 250 kg. The table canalso be used in the chair position, thanks to the design of the lower frame. Versatile and easy to useadjustments, including gas spring assistance and electric hi-low feature, make therapist's work easier.The stepless adjustable extension, flexion angle of the foot section and multiple height settings help patientsget on and off the table.

Technical standard features:
Central locking castors
Electrical table top height adjustment with 360° foot bar
Head support adjustment with gas spring
Head section, oval or U-shaped
White painted frame tubing
Standard black cover plate
Foot section extension and flexion +70°/ -12°
Width 55, 65, or 75 cm
A number of accessories
Warranty: Steel frame is covered for 10 years and the motor system for 2 years
One-coloured upholstery: Multiple upholstery colors and several high-quality upholstery materials available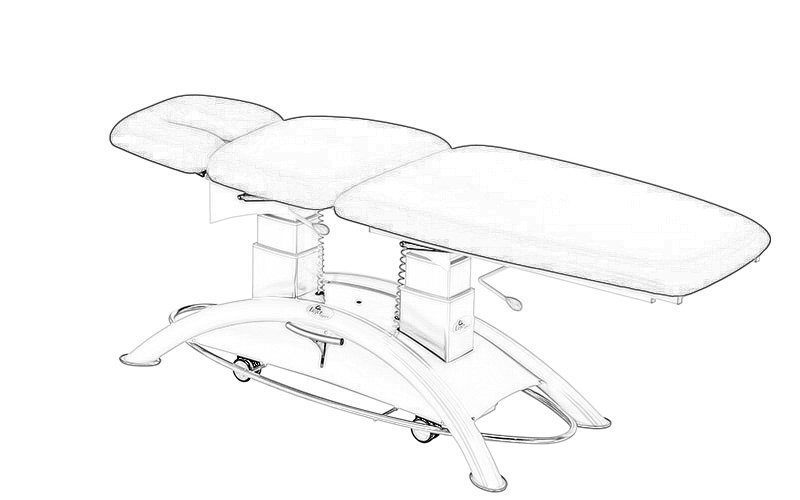 | | |
| --- | --- |
| Table width | 55, 65, 75 cm |
| Overall length | 202 cm |
| Height adjustment range | 48..88 cm |
| Foot section adjustment | +70°..-12° |
| Total weight |  110 kg |
| Safe Working Load (SWL) | 250 kg |
| CE-marked | Yes |
| Warranty | 2/10 years |
| Country of Manufacture | Finland |
Products from this category