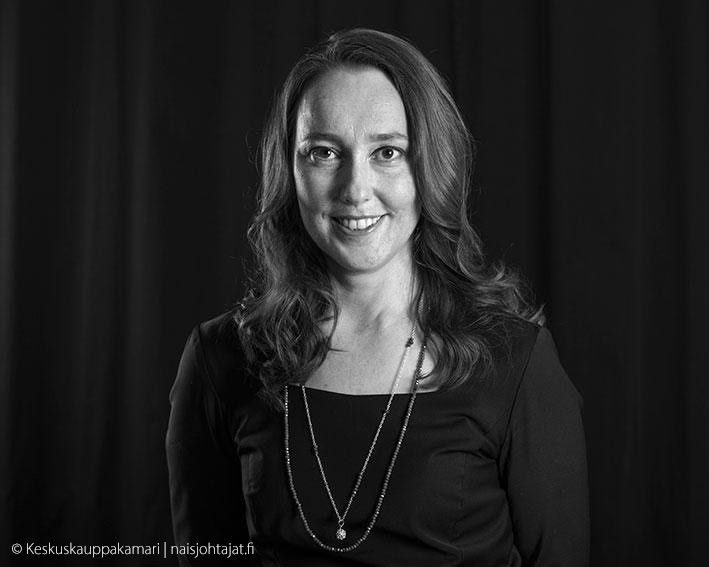 Pirjo Virtanen joins the board of Lojer Group
Doctor of Science (Technology) Pirjo Virtanen (49) has been appointed to Lojer Group Board as of 8 January 2020.
Virtanen has graduated from Tampere University as a Master of Science (MSc) in 1993. After graduation, she worked at Outokumpu with development of copper alloys. In 1997, Virtanen defended her doctoral thesis of materials technology.
 - The academic world was interesting, but I was more interested in more practical things where results are easier to measure. These tasks could be found from industry sector, says Pirjo Virtanen.
After the dissertation, Virtanen was appointed as a research engineer at the Metso Lokomo foundry. As one of the world's leading industrial companies, Metso provides equipment and services for the sustainable management of natural resources in mining, rock crushing, recycling and process industries.
Expertise in sustainability, safety and technology industry
Metso has been the employer of Pirjo Virtanen for over 20 years and the responsibilites have changed during that time. Virtanen has worked for example as foundry director, Metso Minerals' safety director and she has been responsible for factories and purchases globally. Currently Virtanen is the Vice President of Safety and Sustainability at Metso Group.
- I believe that my experience in general management, industrial operations, supply chains and sustainability management will be useful. I have also been involved in many M&As and integrations, which also fits Lojer's situation. In addition, I have been designing and delivering a huge amount of strategy processes over the years, Virtanen says.
- Pirjo Virtanen brings a wide knowledge of future topics that are important to us, such as sustainability, safety and development of processes and competitiveness, says Ville Laine, CEO of Lojer Group. 
Pirjo Virtanen says she appreciates both domestic production and exporting high-tech products from Finland. 
- In addition, the healthcare sector and its furniture and equipment are close to my heart. I've noticed how important they are for all of us.  I've had the chance to grow and develop myself working with different things. I feel that now at this point of my career it's time to pay back what I have received through education and work experience.
More information:
CEO Ville Laine, Lojer Group, p. +358 10 830 6715,
Chairman of the Board Tommi Salonen, p. +358 400 770510, 
The Lojer Group is the largest manufacturer and lifecycle service provider of medical and healthcare equipment. It is also the leading seller of physiotherapy equipment and accessories in the Nordic countries. The company manufactures products such as hospital beds, operating tables, examination tables and treatment tables in its own facilities in Sastamala, Kempele and Lahti (Finland).  Founded in 1919, the company employs around 180 people and is Finland's primary employer in its field.  The group turnover is around 38m€. Over 60% of the company's production is exported, and around 95% of operating tables are exported. www.lojer.com