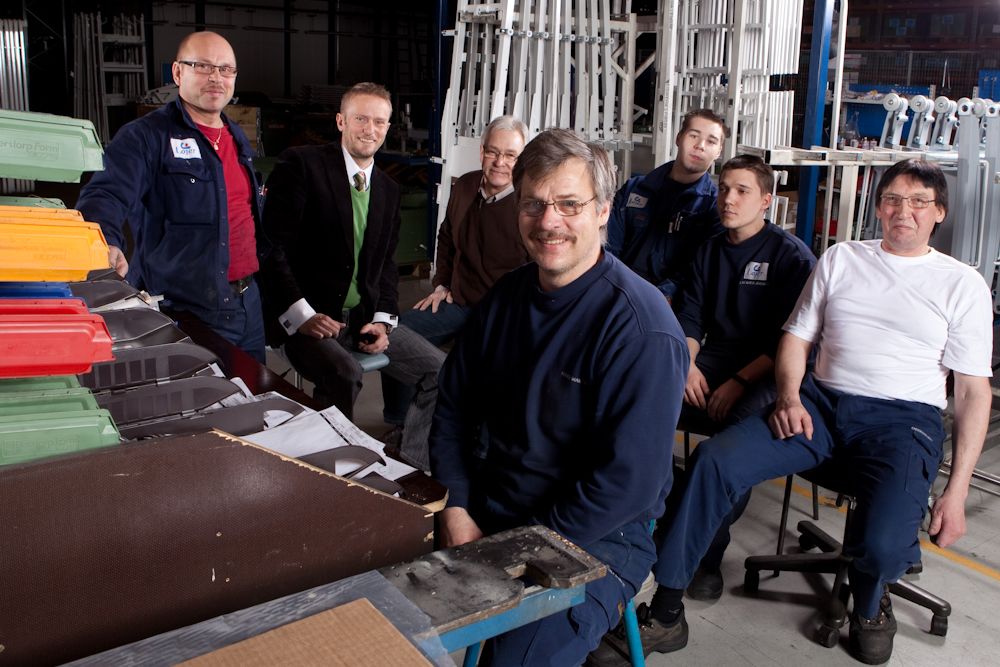 Lojer Receives Recognition as a Good Employer
Lojer Oy was awarded the TE Office (Employment and Economic Development Office) Good Employer award at the Sastamala entrepreneurs' autumn gala on 12.10.2013.  According to Lojer Oy managing director Ville Laine, receiving the annual award publicly honours the efforts that the company has made to improve its work community.
"We are proud of the award we received, and this just spurs us on to continue in the same way.  For example, our working time bank has been a successful project, which will be continued and which both the staff and the company have found to be good.  It brings flexibility to working, particularly for those with young families.  Much of the decision-making responsibility regarding work has been shifted onto the employees, which also encourages independent responsibility in managing work," says Laine.
"The selection criterion has always been that the employer has, through its own actions, shown that it values its personnel, and these actions must be visible to others," says Regina Saari, services director at the Pirkanmaa TE Office.  "Whether the company is in growth, whether it has recruited new personnel, or perhaps had to lessen its staff has no relevance to this award.  The important thing is the way in which things like this are handled in the organisation.
Saari emphasises that the selection process also takes into account actions aimed at developing personnel.  "Lojer's selection criteria included the way in which Lojer invests in future expertise, without forgetting the old masters; sometimes employees don't even want to retire from their work.  The company is also a good co-operation and networking partner to its stakeholders, a partner with whom it is easy to do business," Saari explains.