Features:
The luxurious Lojer Capre treatment chair has been designed together with beauty professionals to fulfil today's treatment requirements. Pleasant and stylish upholstery, individual adjustment possibilities with three motors and luxuries such as a stand for a tablet PC and an LED light combine to make a product that enhances the image of any clinic or treatment centre. The chair is universally suitable for cosmetologists, pedicurists and tattoo artists, among others.
The control system allows electrical adjustment of the chair height as well as the angle of the back section and seat section. The control system also allows use three pre-programmed positions for the chair. Moving to pre-programmed position happens easily by pressing just one button. The head section has a face cut-out and features lengthways adjustment and angle adjustment mechanisms. The leg sections are gas spring adjusted and they can be fully turned to the side, out of the way. The leg section also features lengthways adjustment. The arm rests can be turned 180° and the optional multi-function arm rests also feature angle adjustment.
The Capre BC is manufactured by Lojer in Finland, and spare parts will be available for years to come. For example, the upholstery can be updated to keep with the times if desired. Capre BC is not a medical device and should not be used for medical purposes.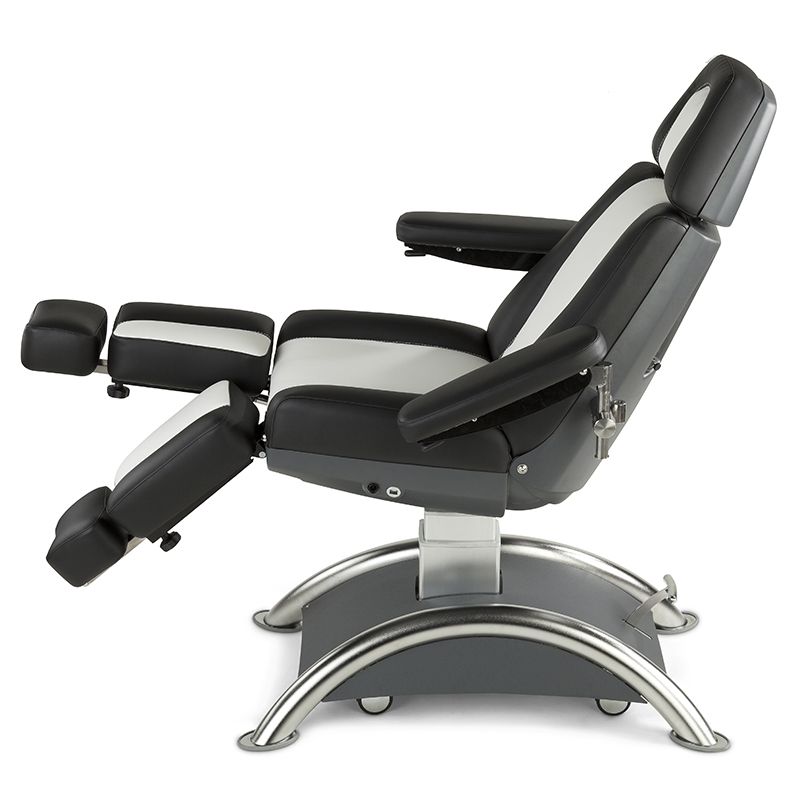 Technical standard features:
Luxurious, anatomically shaped upholstery
Two colour options for plastic parts
Central locking castors Ø 75mm
Electrical adjustment with hand control with 3 pre-programmed positions
Motorised adjustment of back section, seat angle and height adjustment
Gas spring adjusted, sideways folding leg sections
Head section length and angle adjustment
Arm rests stay horizontal regardless of back section angle
180° rotation of arm rests
Safe, quiet 24V electrical system, USB charger
Multiple upholstery colors available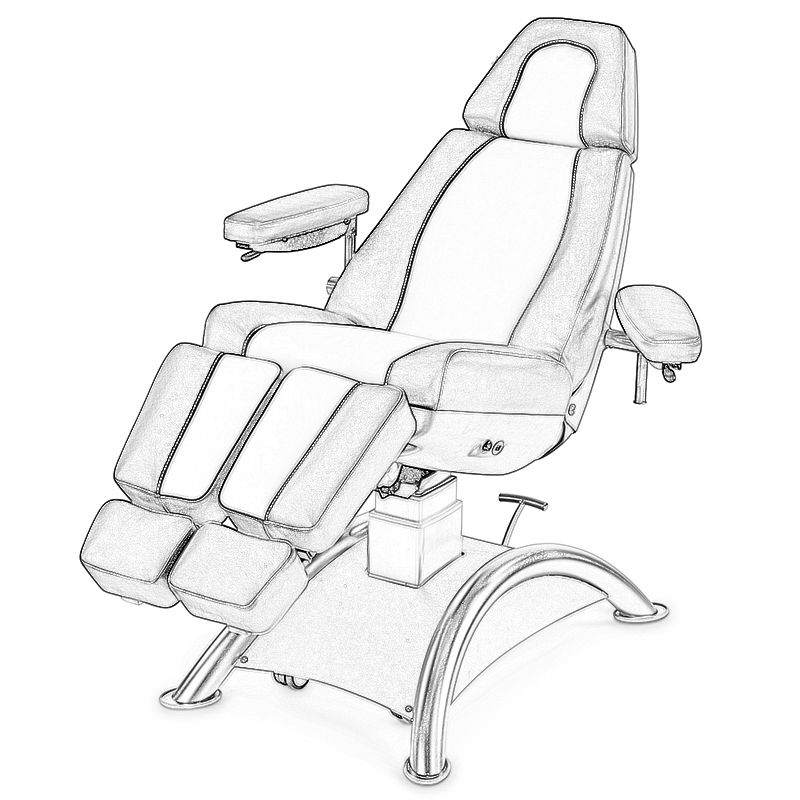 | | |
| --- | --- |
| Total length | 186..213 cm |
| Height adjustment | 60..85 cm |
| Castors | Ø 75mm, centrally locking |
| Back section adjustment | 0°..+90° |
| Head section adjustment | 0°..10° |
| Back section length | 600 mm |
| Seat adjustment | +12°..0° |
| Seat width | 620 mm |
| Total width | 880 mm |
| Leg section adjustment | -90°..0° |
| Arm support adjustment | 0°..180° rotation, -45°..+20° angle |
| Safe Working Load (SWL) | 160 kg |
| USB output | Power 4W |
| Electric system | 24V |
| Warranty | 2 years |
| Country of Manufacture | Finland |