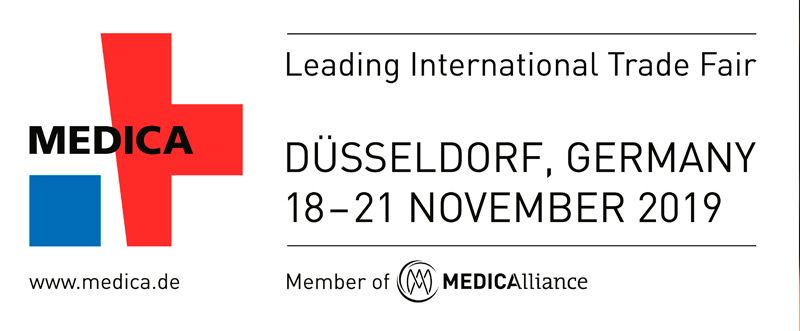 MEDICA 2019 - Lojer is present at two stands
Lojer is participating in Medica with two stands. Our stand in hall 14 (B16) is dedicated to distributors and other important stakeholders. At this stand, you can familiarize yourself with Lojer's extensive product range and latest product novelties such as the new Lojer 4050X gynecological examination table with state-of-the-art features. Also for the first time, you can see LOJER MERIVAARA *) products at Medica. Extremely popular Emergo patient trolley, Optima birthing bed and Carena hospital are on display at our main stand in hall 14. 
At the physiotherapy stand (hall 5, P38), we are exhibiting the new Lojer Bobath table that has an astonishing Safe Working Load (SWL) of 400 kg. Also the most versatile treatment table in the world Manuthera 242 is there for you to see and test both in German and English. There are physiotherapy and manual therapy professionals constantly present at our stand. In addition, there is a wide range of Lojer's treatment tables on display. 
So if you happen to be in Düsseldorf around mid-November, you are more than welcome to visit either of our stands – or even both of them.
--
MEDICA is the world's largest event for the medical sector and it is taking place in Düsseldorf from 18th of November until 21th of November. For more than 40 years it has been firmly established on every expert's calendar. In 2018 it attracted around 5000 exhibitors from 70 countries in 17 halls. Lojer has attended Medica as an exhibitor for more than 20 times.
 *) Lojer purchased Merivaara hospital bed business in summer 2019, read more.

Mr. Pekka Koski
Export Director
+358 10 830 6720