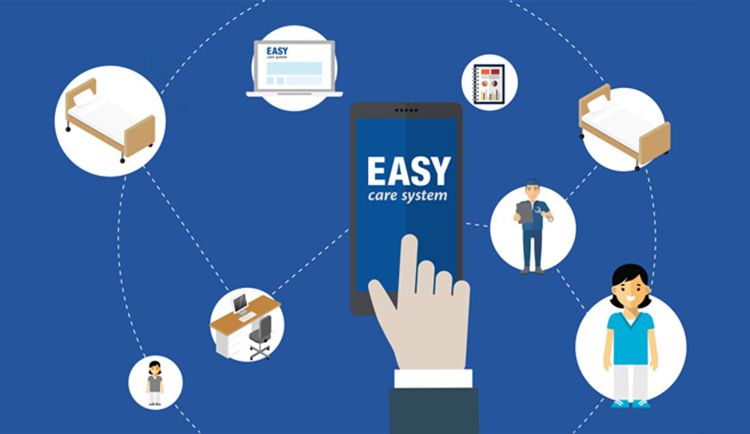 Medical equipment manufacturer Lojer expands operations into software
The Health, Social Services and Regional Government Reform presents new challenges for keeping records of equipment – and increased need for equipment record-keeping systems
The Health, Social Services and Regional Government Reform presents healthcare equipment manufacturers with new business opportunities. As public healthcare equipment and furniture is transferred from municipalities to autonomous regions, the legally required equipment register must also be kept up-to-date. Finnish healthcare and medical equipment manufacturer Lojer Oy is launching its electronic Easy Care equipment register. Lojer believes that there is also export demand for such software services.
The reform of social and healthcare service structures, currently underway, will see changes in the ownership of healthcare equipment and furniture.  According to draft legislation being prepared, all equipment needed to provide social and healthcare services will become the property of counties.  In this context, equipment means all equipment and accessories used to diagnose or treat illness or injury.
"The upcoming task is immense.  Healthcare equipment covers everything from thermometers to operating tables.  As an example, there are tens of thousands of hospital beds.  The information for each bed should be stored in a register: ownership, instructions for use, safety documents, date of commissioning, services, repairs and decommissioning.  Equipment must be traceable, and information such as where the equipment is being used must be in the register," explains Lojer's Managing Director Ville Laine.
The reform will see new players emerging to offer services, but there is already now demand in the field for a good, working equipment register.  Although the law, which came into force in 2010, requires healthcare providers to maintain a record of healthcare equipment and accessories in their possession, in practice a number of differing methods are in use.  There has been little in the way of good, workable electronic systems available on the market, and some hospitals have even developed their own systems.
Easy Care collates equipment information into one system
Lojer has developed the Easy Care software system to enable healthcare providers to maintain a real-time register of their furniture and equipment.  All information relating to each piece of equipment and its maintenance can be found in the same place.
"Service requests and fault reports are also recorded in the software, and marked as completed by service staff.  The service history for each piece of equipment is automatically updated, so the information is always up-to-date and available.  The software allows one piece of equipment, all the equipment in a given location, or even all equipment owned by a given company to be effectively scrutinised," explains Lojer's Service Business Manager Tapio Turta.  "The Easy Care equipment register also allows a client's organisation to be modelled.  This is a significant help for example in situations where an organisation's ownership changes due to the reform."
Hospital equipment manufactured by Lojer is recorded in the system before it leaves the factory.  However, the register system is open, meaning equipment and furniture made by other manufacturers can also be recorded.  Lojer can also maintain the register on behalf of its clients.
Product-service system strengthens Lojer's position
Founded in 1919 and based in Sastamala, Finland, Lojer Oy is a leading manufacturer of hospital and healthcare equipment.  Its own production includes products such as hospital beds, operating tables, examination tables and treatment tables.  Lojer's products are exported around the world to countries including Germany, Sweden, Russia, Indonesia and Saudi Arabia.
In addition to manufacturing, the company offers equipment maintenance services and all-inclusive service models.  For example, instead of purchasing a hospital bed, a client can purchase a service which includes the bed, mattress, spare parts, maintenance, servicing and safety inspections.
"Developing this software is a venture into a new area for us.  It fits perfectly alongside our existing service offering.  In the coming years our aim is to increase our product-service business to account for around one fifth of our turnover," says Ville Laine.  Lojer is also planning to market the software abroad – particularly the other Nordic countries, where healthcare practices are similar to those in Finland.
More information:

Ville Laine
Managing Director Lojer Oy
tel. 010 830 6715, 


Tapio Turta
Service Business Manager Lojer Oy
tel. 010 830 6755,