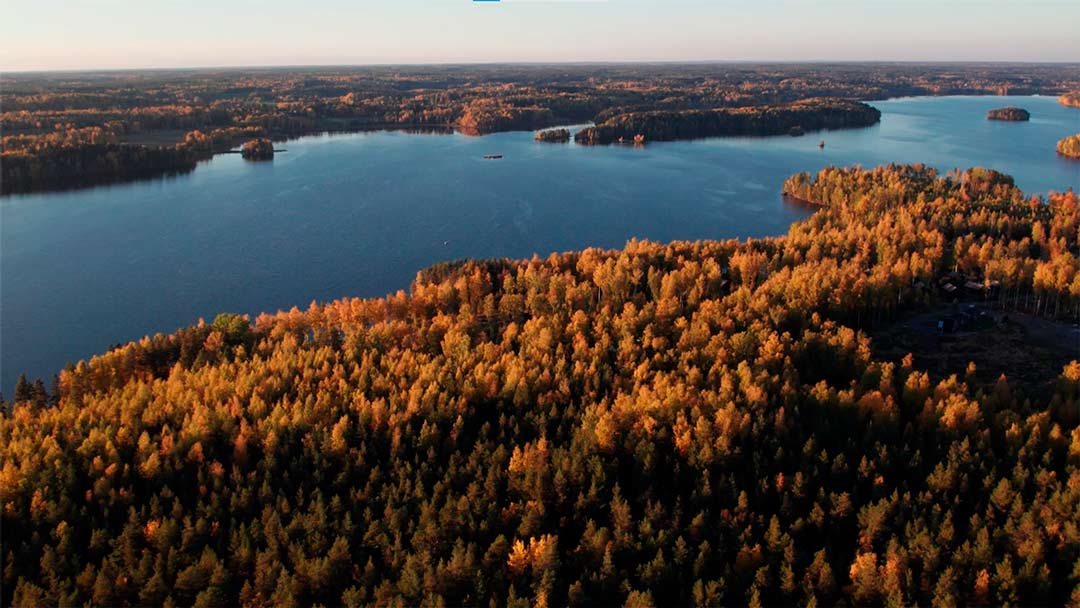 Lojer builds sustainability through concrete actions
At Lojer, sustainability has long been a self-evident part of our business, and we take a broad range of sustainability issues into account, from environmental issues to social responsibility. Many public purchasers are also keen to take greater account of sustainability in their procurements.
Sustainability is a word with many meanings: environmental sustainability, social sustainability and good governance all fit neatly under the same umbrella. At Lojer, we want to create solutions that will have a positive impact on the work of future generations.
- It is important for us to have a positive impact on society and to recognise the social impact of the workplace on our own staff and others. Our environmental sustainability includes the use of renewable energy, sustainable material choices and resource efficiency, as well as taking environmental impacts into account throughout the value chain," says Pirjo Virtanen, member of the Lojer Board of Directors.
For Lojer, sustainable and good business also means actions that promote health and well-being. Virtanen is delighted that the entire Group's staff is committed to the sustainability objectives.
- Together we are leading the company towards the future, but just as important as the future is today, for example the well-being of the work community. It is a pleasure to see how the whole Lojer team recognises how important our work is.
Going carbon neutral by 2035
Climate action is a big part of sustainability, and this has not been forgotten at Lojer. All the electricity Lojer uses has been carbon neutral since 2011, and the company is aiming to be carbon neutral by 2035. The groundwork has already been laid, with a carbon footprint calculation underway and the magnitude of emissions well understood.
Energy efficiency, clean water conservation, improved waste management and sustainable use of resources are important ways to reduce the carbon footprint. In addition, Lojer's Sastamala site has made significant investments in the use of solar power. It was decided to build a 300 kilowatt peak power plant consisting of 930 solar panels on the roof of the Sastamala factory during 2022-2023.
The plant can generate almost 300 000 kilowatt-hours per year: this amount of energy is equivalent to 125 000 kilograms of carbon dioxide emissions, and the energy produced could be used to drive 1.5 million kilometres in an electric car.
Together with the geothermal investment made in 2019, heat recovery system, air-source heat pumps and LED lighting, the Sastamala plant will be at the cutting edge of energy efficiency. 
Sustainability with greater importance in tenders
Eero Kaaja, Lojer's Quality and Sustainability Manager, welcomes any amendments that emphasize sustainability in tenders and public procurements.
- Lojer has long taken into account the sustainable use of resources and natural resources. In addition, quality and long service life are our top priorities. For example, our customers are still using hospital beds that are more than 20 years old, because we can guarantee long spare parts deliveries and efficient maintenance," says Kaaja.
As a matter of principle, Lojer always manufactures its products in Finland, and local manufacturing is seen as part of a long-standing sense of responsibility.
- We promote local work at our factories in Sastamala, Kempele and Hollola. We weld, paint and deliver the products to our customers ourselves.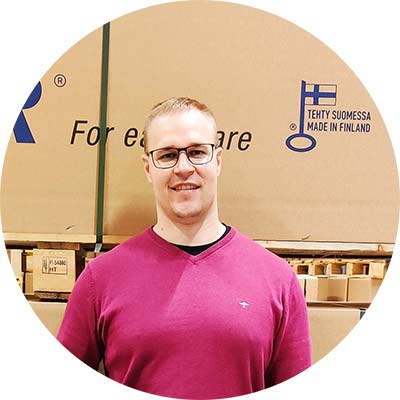 The big sustainability actions on the procurement side are still somewhat missing, but when the time comes, we at Lojer will be ready and happy to see them.
Public procurement matters
For example only in Finland, public sector procurement, currently accounts for an annual pot of €47 billion. Such a vast amount of money is of great importance to the Finnish and municipal economies, and not all the benefits are material.
- Sustainable public procurement can contribute to many genuinely good things, such as climate work, employment and security of supply. However, on the procurement side, it is felt that these cannot be taken into account well enough in the scoring criteria for calls for tenders," says Tero Lausala, CEO of the Association for Finnish Work. 
At the moment, however, it is not so easy to prove sustainability in tenders.
- It is difficult to include sustainability as a scoring criterion in a tender if we do not know how to define, for example, carbon neutrality. This is something that contracting authorities do not yet have enough experience in," says Lausala.
Social sustainability is good for everyone
Taking sustainability into account in tenders would benefit societies as a whole, as not all the benefits of sustainable procurement accrue directly to the procurement organisation itself. For example the Association for Finnish Work has estimated that every one million euros of procurement from a Finnish company brings 326 000 euros of tax revenue and 19 jobs to Finland.
- The big sustainability actions on the procurement side are still somewhat missing, but when the time comes, we at Lojer will be ready and happy to see them," Kaaja promises.