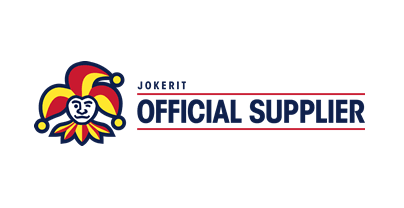 Jokerit chooses Lojer as the team's medical equipment supply partner
In August 2014 the Jokerit ice hockey club signed a deal with a Lojer in which Lojer became the team's Official Supplier for medical and training equipment. Through involvement in the Kontinental Hockey League Lojer aims to increase visibility in Russia and other eastern European markets. KHL games also offer good opportunities for arranging business functions.
"The Jokerit team is an ideal partner for us", says Lojer's Director of Sales Jouni Maksimainen. "We are able to supply the club with the highest quality physical training equipment, and we can benefit from the club's knowledge and expertise in workplace wellness and management. KHL games also offer natural possibilities to arrange business functions for our clients, both Finnish and foreign.
Jokerit chose the best possible equipment for physical training
"When Jokerit moved into the the KHL series for the 2014-15 season, we knew immediately that the tension level will increase. There will be many more days of travelling, recovery times will be shortened, and keeping the players in top form requires a lot of work," says Jarmo Koivisto, who is responsible for the team's physical training. "So we wanted to make sure that we have the best possible practices and equipment for physical training."
Among its equipment Jokerit has Capre FX treatment tables finished in the team's colours, mobile treatment tables, balance boards and other equipment, as well as an AlterG treadmill for unweighted training and for player's rehabilitation training. The Jokerit rehabilitation training team has been extremely pleased with Lojer's treatment tables.
"The Capre FX is a quality, sturdy treatment table," says Koivisto. "With it, the physiotherapist can work in ergonomic positions, and the patient's ergonomic position is also good.  The height of the treatment table can be adjusted using its fast motor, and the adjustment ring can be reached from all around the table."
While on the road for games, the Jokerit team uses Delta mobile treatment tables, which fold easily. They are light to transport, but sturdy in use.
AlterG treadmill training alongside traditional training methods
Ice hockey is a contact sport, where injuries occur from time to time.  Koivisto recalls that, at worst, five Jokerit players were suffering from knee injuries at the same time. On one occasion, two ligament injuries occurred within a space of ten minutes. The rehabilitation team therefore goes to a lot of effort to make sure rehabilitation is as effective as possible.
A new addition to traditional rehabilitative training methods, training using an AlterG treadmill has been introduced this season. The players can also use the machine as part of their own training if they wish. "The machine was installed a few weeks ago," says Koivisto. "We plan to use it for rehabilitative training after operations and injuries, for example. If the doctor gives permission to place 50% of their weight on the affected leg after a knee injury, the player can train safely and effectively on the AlterG using just 50% of their weight. Because the lower part of the machine is transparent, we are able to monitor that the motion is correct and everything stays in alignment. Compared to moving around with crutches, for example, this represents a significant improvement."
Regards,

Vili Rahkonen,
Area Sales Manager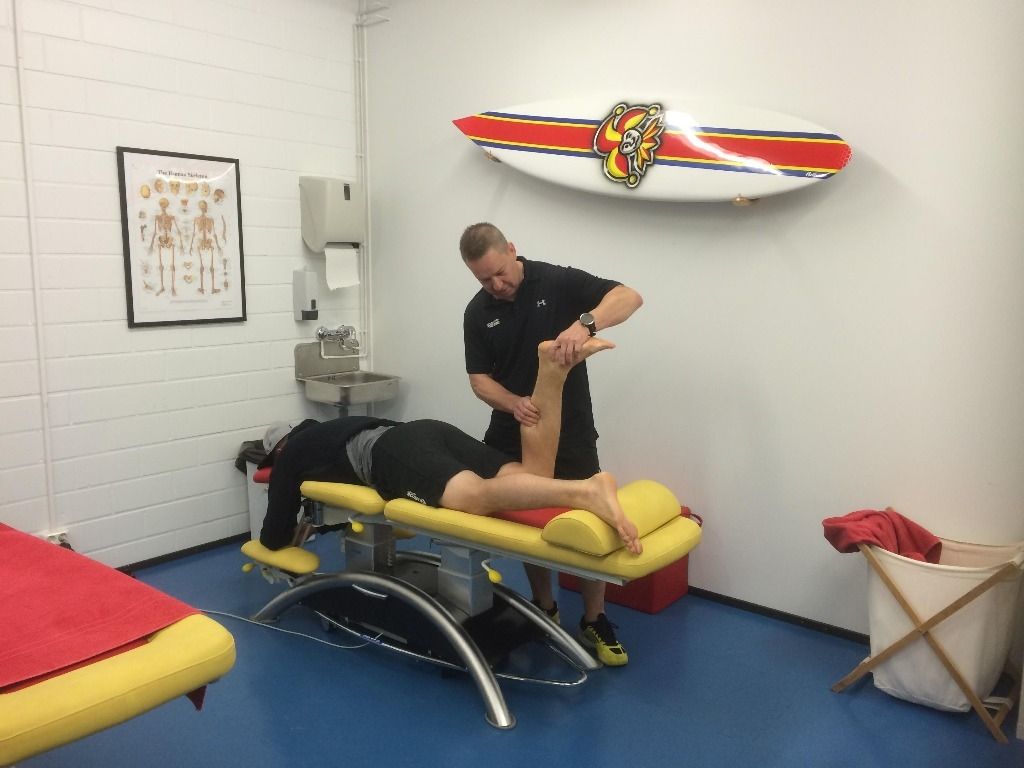 Joker's Jere Sallinen's treatment of Kai Turkulainen with team color upholstery on the Capre FX reabilitation table.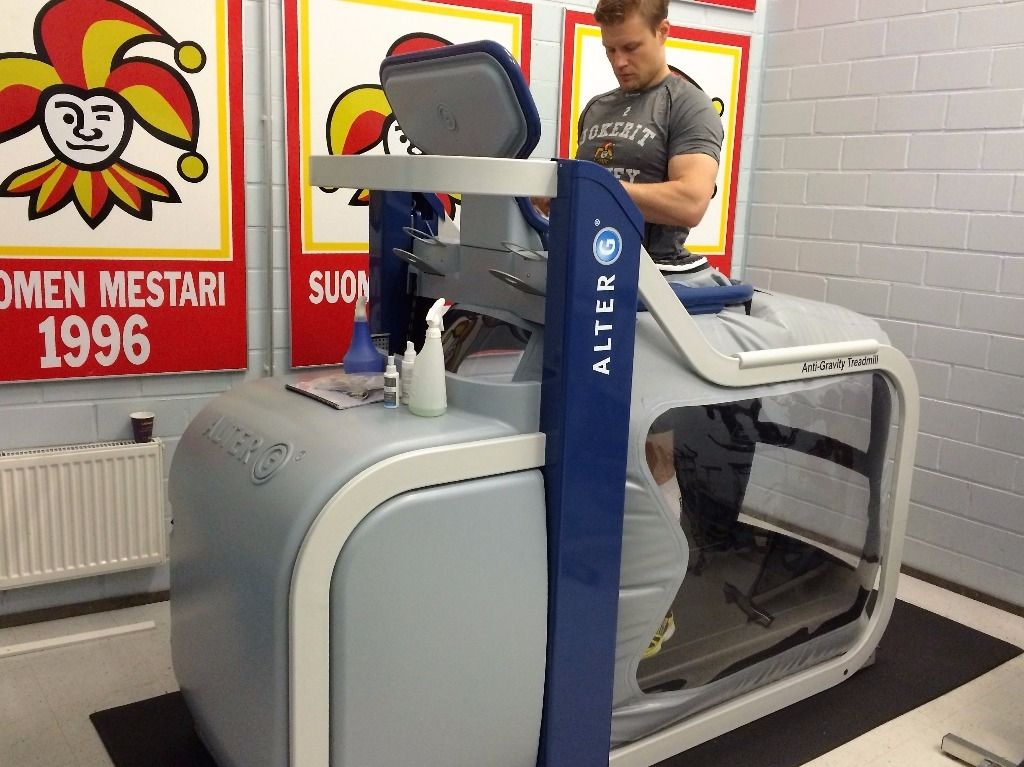 Oskari Korpikari rehabilitates himself with a weight-reduced AlterG treadmill.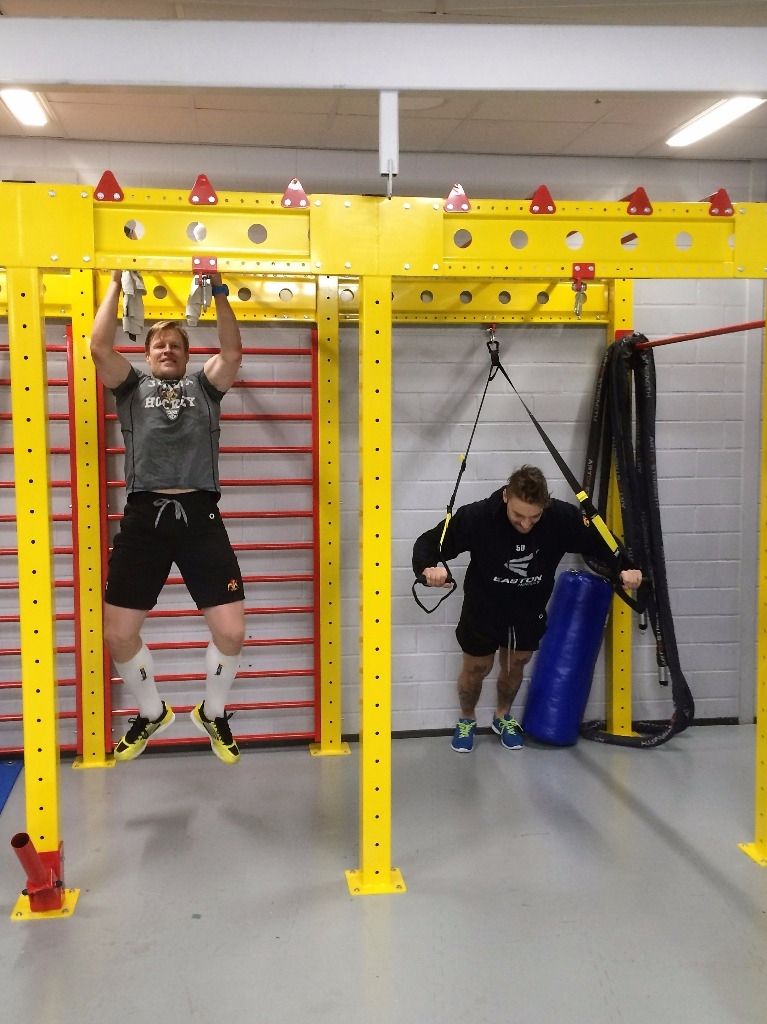 Juhamatti Aaltonen and Oskari Korpikari practice in a crosstraining cage provided by Lojer.