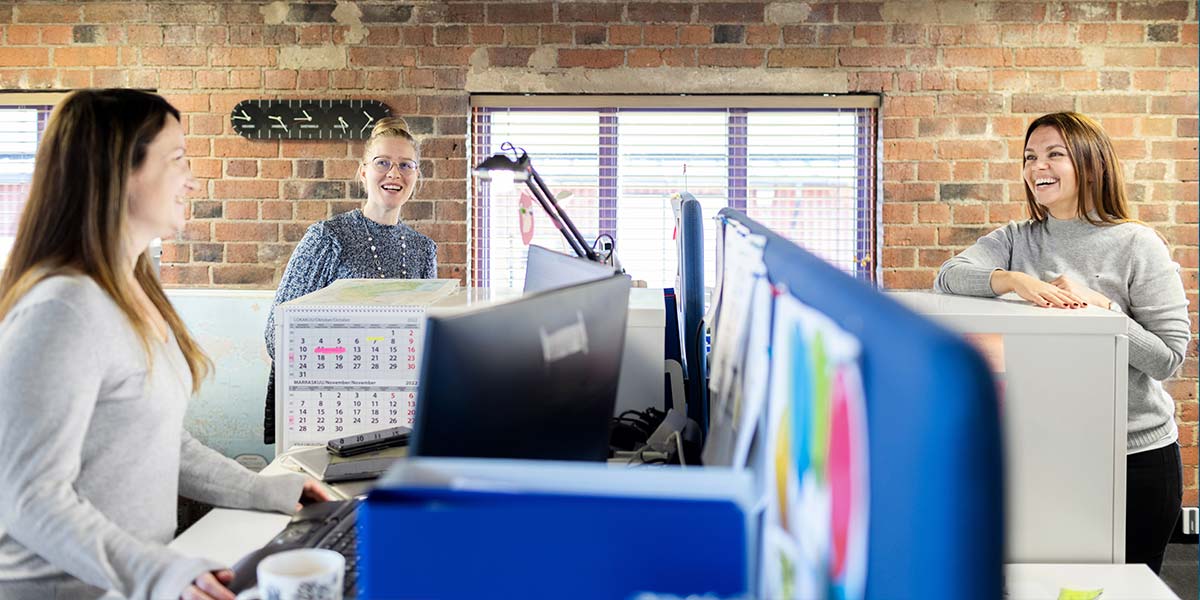 Easier customer service
Lojer's customer service has been re-constructed, and instead of one contact person, there's now an entire customer service team that is ready to help. The aim is to make the customer service experience smoother and easier.
In early summer 2022, a new electronic customer service system was launched, which together with other upgrades, has brought more resources to help customers. The system brought transparency and new tools to help improve customer service
- The main objective of the reform is to improve both the customer experience and the employee experience. With the new system, we will ensure that no one is left unattended because of one person's busy schedule or holidays, says Customer Service Manager Natalia Niemi.
Questions are sent by email, and they are automatically routed to the multi-channel customer service system. The system generates a ticket, which is then handled by a lojer specialist. In the system, all customer service staff can see what has been discussed with the customer.
- The new system will help us to better understand the needs of the customer and the whole life cycle of the contact. Large organisations and individual end-users have different needs, and in the future we will be able to take better account of both in our work," explains Niemi.
Clarity for large projects
The changes made to customer service benefit customers of all sizes, but for bigger customer projects, operations have been re-organised along the entire customer journey.
- We wanted to improve the coordination of large projects to ensure that things are done exactly as agreed. For this reason, we have adopted the practice of appointing a project manager for large projects who manages the customer's entire order-supply chain," says Niemi.
Having one person in charge ensures that all the information that is essential for good customer service is passed on from one stage of the customer journey to the next. - At the end of the customer journey, it is crucial that the delivery of the agreed products is organised, controlled and simply smooth," Niemi emphasises.
- In a hospital under construction, products cannot be delivered while work is still being finalised, and nursing staff cannot start work effectively if delivery is delayed. Our project specialist will ensure that the deliveries arrive exactly on time.