More content below the video
Featuring a slightly pearlescent finish, the stylish Future is an environmentally friendly and fire safety tested upholstery material in the Lojer upholstery range. Its antibacterial, antimicrobial and mold-proofing properties make Future an ideal material for demanding applications. The material features cutting-edge coating technology that remains on the surface and does not wear out even when cleaned. At the same time it prevents the growth of bacteria (which causes smells and stains), prolonging the service life of the upholstered parts.
This extremely durable material is 3 to 6 times more durable than traditional faux leather materials (Martindale over 300 000 cycles) and highly resistant to deterioration such as cracking, splitting, and loss of flexibility
.
 It is also waterproof and fade-resistant. 
The surface coating, durability and performance of Future upholstery material have been designed specifically for the healthcare industry, where bacteria, abrasions and stains are particularly challenging. The material is easy to clean and must be cleaned frequently. It fulfills REACH chemicals regulation requirements, which proves a high emphasis level of health and environment protection. 
Material composition:
Topcoat  81% vinyl
Backing  19% polyester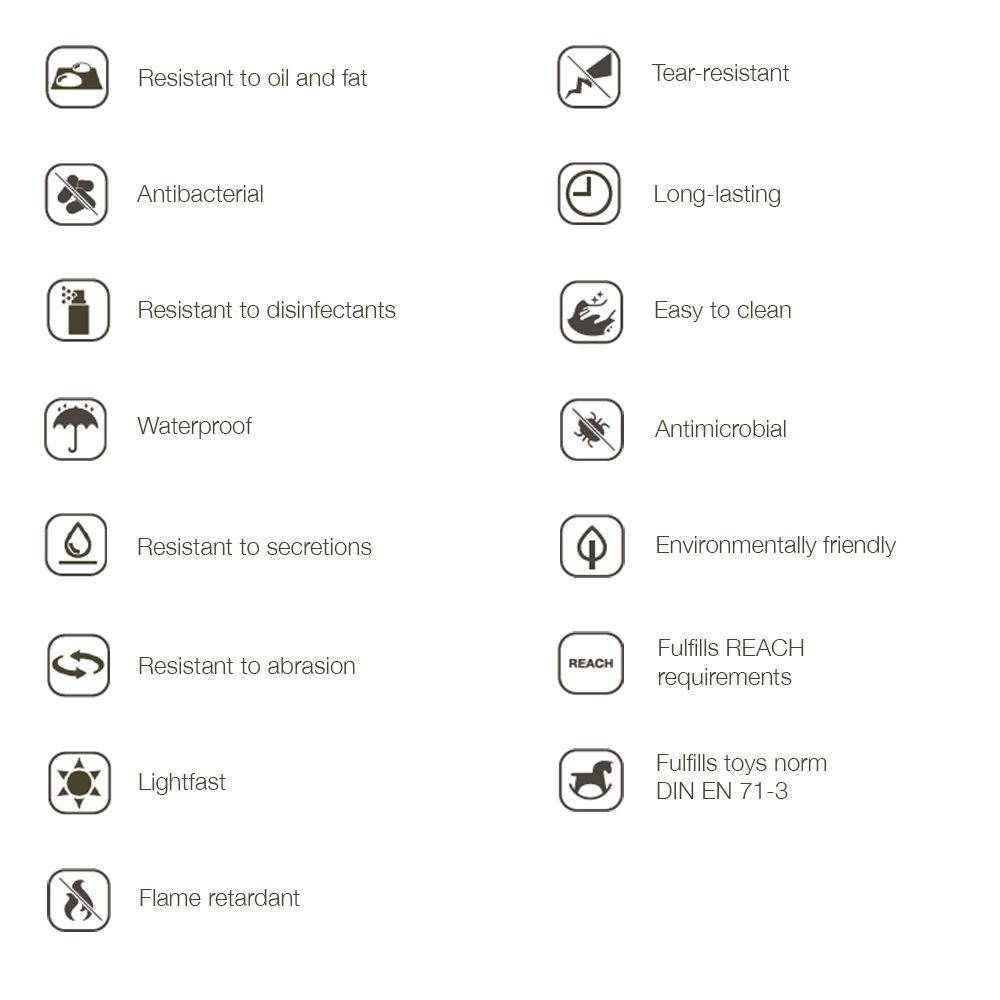 Durable, high quality Nature represents a new generation of environmentally friendly materials. The material is in accordance with the Oeko-Tex standard and therefore does not include any heavy metals or phthalates. Thanks to its biocompatibility (EN ISO 10993-5 + 10) the material is safe for the skin. The new Nature feels very comfortable and warmer on the skin than regular artificial leather. It is especially suitable for medical and physiotherapy products.
Material composition:
Approx. 50% Renewable raw materials
Approx. 30% Natural based raw materials
Approx. 20% Raw material based on crude oil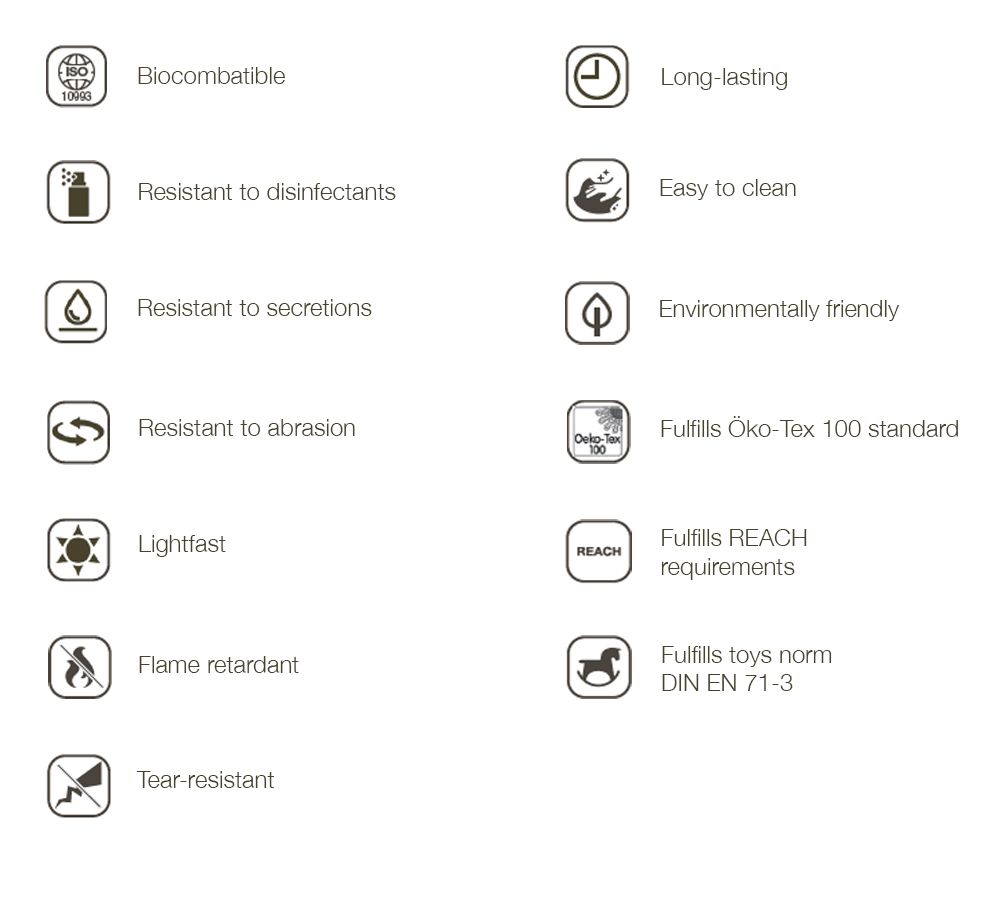 Skai Conductive is high-quality leather-like material. Both appearance and feel imitate real leather. In addition, the material is electrically conductive and its use is recommended in medical products, in which current spikes caused by abrasive electricity, ie. electrostatic discharges should be avoided. These so-called spark discharges could damage sensitive electronic devices or interfere with tests (f.ex.heart function tests).
Material composition:
Approx. 90% PVC-compound
Approx. 10% CO/ PES -knitted fabric