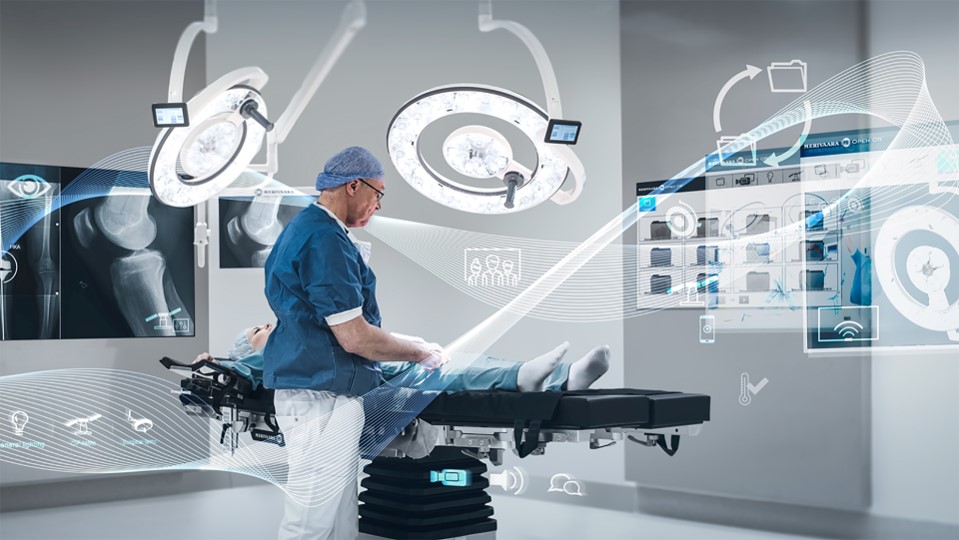 Hospital equipment manufacturer Lojer buys Merivaara
Lojer Oy, a hospital equipment manufacturer based in Sastamala, Finland, is to acquire the entire share capital of Merivaara Oy, a health technology company based in Lahti, Finland. The acquisition covers Merivaara's entire business, meaning operating tables, operating room medical lights, operating room integration and AV systems and pendants. Lojer acquired Merivaara's hospital bed business in 2019.
In the transaction, Lojer will acquire the entire share capital of Reimari Holding Oy, which owns Merivaara Oy. The sellers are the fund of Intera Partners, the principal shareholder of Reimari Holding Oy, and minority shareholders.  
­- The deal is strategically important for Lojer. We are adding new product groups to our portfolio, such as operating room medical lights, operating room integration systems and pendants. Merivaara has an extensive portfolio of patents and trademarks and together we can invest more in product development. The deal will also increase our international reach and expand export markets to countries such as the UK, Germany and the US. The aim is to become a more attractive partner for both hospitals and distributors of health technology products," says Ville Laine, CEO of Lojer.
The turnover of the acquired business is approximately EUR 15 million, bringing the Lojer Group's turnover to almost EUR 60 million. Merivaara Oy will become a subsidiary of the Lojer Group and all of Merivaara's approximately 60 employees in Finland, Sweden and UK will remain with Merivaara. Production will continue in Lahti and cooperation with customers and partners will remain unchanged.
- Merivaara combines a long tradition as a Finnish healthcare equipment supplier with internationally recognised technological expertise. During Intera's ownership, the company has developed into a world-class specialist in surgical products and solutions with a special focus on user-friendliness. Merivaara's strong product portfolio and investments in its distribution network have helped the company to grow in international markets. With Lojer, the conditions for further international growth are excellent," says Christoffer Zilliacus, Partner at Intera Partners.
Continuation of the acquisition of the hospital bed business
The transaction is a natural follow-up to the acquisition of Merivaara's hospital bed business by Lojer in May 2019. At that time, the transaction included Merivaara's baby cribs, delivery beds, hospital beds and examination tables.
- We have the potential for significant synergies, and there is little overlap in production, for example. Lojer has invested significantly in Finnish production and in-house manufacturing. In the future, we will also have the possibility to manufacture accessories and other components for Merivaara's operating tables ourselves," says Ville Laine.
-We will continue with surgical products under the Merivaara brand, as the 120-year-old Merivaara brand is known and respected worldwide.
Surgery room solutions will become a new business area for Lojer. Other areas include Hospital&Nursing, Physical Therapy Equipment and Medical Service.
Lojer Oy
The Lojer Group is the largest manufacturer of hospital and medical furniture and a provider of lifecycle services in the Nordic countries. Together with its subsidiaries, Lojer is the leading distributor of physiotherapy equipment and supplies in the Nordic countries. The company's factories in Sastamala, Hollola and Kempele produce, among other things, hospital beds and operating, examination and treatment tables. Founded in 1919, the company employs around 270 people after the acquisition and is the largest Finnish employer in the sector. Turnover excluding the impact of the acquisition is more than €43 million and after the transaction almost €60 million. Exports account for around 65% of Lojer's total production and around 95% of its operating tables. www.lojer.com
Merivaara Oy
Merivaara Group is a pioneer in intuitive health technology and industrial design, with a particular focus on solutions that support operating room operations. The base for long-standing customer relationships date back to 1901, when the company started manufacturing iron hospital beds, significantly improving hospital hygiene. Today, the company's software, equipment and services improve patient safety and increase the quality and efficiency of surgical care in the world's leading hospitals. Merivaara's headquarters, manufacturing and product development are located in Lahti, Finland. The company operates in more than 120 countries and employs around 60 people. In 2021, turnover was approximately EUR 15 million. www.merivaara.fi