Healthcare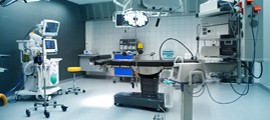 Innovativa,ergonomisk och mångsidiga produkter erbjuds för professionell sjukvård och patientents bästa.
Medical Wellness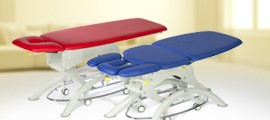 Erfarenhet av rehabilitering och frisvård har bidragit till tillverkning av kvalité produkter med modern stil, hållbar konstruktion och användarvänlig design.
Senior Care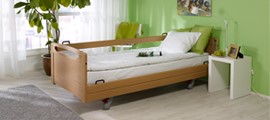 Lojers primära mål är att erbjuda vårdpersonalen tillgång till ergonomisk, hållbar medicinisk utrustning och förbättra patientens välmående.
Nyheter
26.1.2017
Hospital and healthcare equipment manufacturer Lojer Oy has been awarded the...
Läs mer »
15.2.2016
A significant move into the Swedish market – Sales to Saudi Arabia have...
Läs mer »
13.11.2015
Patenterad behandlingsbänk som är lika rörlig som ryggraden! Lojer Group...
Läs mer »
Lojer - For Easy Care

Design och produkt utveckling ta hänsyn till patientens och vårdpersonalens behov.

Kontakta oss »